Kinderpillar, Parent's First Choice Preschool
Early years of life are the most important for the establishment of the basics of child's intelligence, personality, and social behavior. The preschool education is a key way to develop your child's skills such as creative thinking, problem solving and independent learning.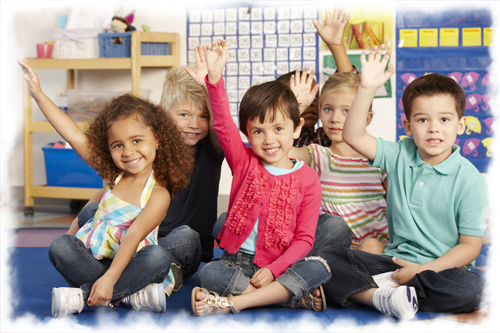 One of the most significant decisions that you will make as a parent is that of choosing the best preschool for your child. When it comes to finding an Early Childhood Learning Center for your precious one, nothing short of perfect will do. A good preschool should have a welcoming, friendly atmosphere and be known for its nurturing environment and a well-thought-out curriculum which stimulates your child's development and makes early school life more fun, promotes a child's self-esteem and confidence. It also develops sense of responsibility and self-control.
The recognitions and awards received by Kinderpillar and its unique academic readiness program have positioned it as a first choice preschool Pan-India and Nepal. Along with its unique brain-based researched curriculum, the preschool has adopted the best international practices and teaching methodologies for overall development of children largely to make early school years a joyful learning experience.
We Foster Lifelong Learners
In our vision of preschool education, children are natural doers, learners and problem solvers, and adults are partners who share in children's discoveries and gently guide their learning. By providing a stimulating learning environment, we awaken your child's spirit and imagination and encourage early habits of observation, curiosity, exploration and self-reliance – providing a strong foundation for future learning habits and resourcefulness.
We Recognize Individual Learning Styles
We recognize that children are unique and learn at different rates and in different ways. We create a classroom environment that respects the individual needs of each child and provides a flexible schedule based on these needs.
We Create Active Learning Opportunities
Children learn through direct, hands-on experiences with people, objects, events, and ideas. At Kinderpillar we create multiple opportunities for active and participatory learning by way of field trips, experiments, classroom projects, drama and roleplay and music.
We Ensure a Safe and Secure Environment
Your child is in our care for several hours in the day and we understand the importance of this responsibility. Our facilities are designed for maximum safety, security and hygiene for your child. In addition, we routinely monitor our premises and maintain high levels of quality control.
We Offer Enrichment Programs
As part of our Early Childhood program, we offer fun and exploratory additional classes through out the school year. These are designed to stimulate and provide additional play and learning opportunities to your child.