Writing is a fundamental skill that allows individuals to communicate, express their thoughts, and engage with the world. However, some young children face difficulties in acquiring and mastering this skill due to writing disabilities. These disabilities can significantly impact a child's academic progress and self-esteem. Let's explore the challenges faced by young children with writing disabilities and discuss potential interventions that can support their development.
Understanding Writing Disabilities
Writing disabilities, also known as dysgraphia, refer to a specific learning disability that affects a child's ability to produce written language. It is important to differentiate between normal developmental variations in writing skills and writing disabilities. While children may exhibit temporary difficulties with handwriting and spelling during their early years, writing disabilities are characterized by persistent and significant impairments that are unrelated to intelligence or other physical or emotional causes.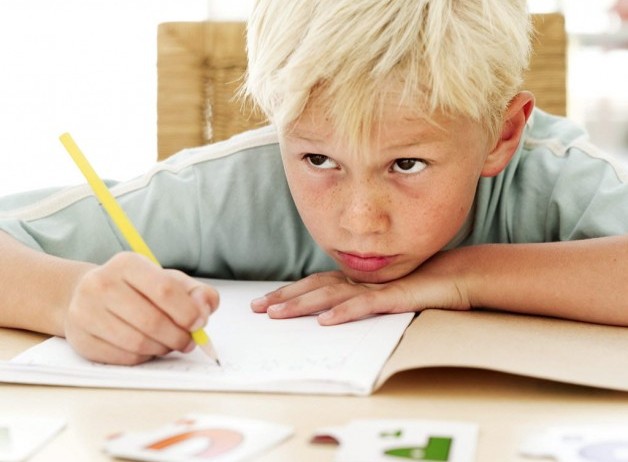 Challenges Faced by Children with Writing Disabilities:
Handwriting difficulties: Children with writing disabilities often struggle with handwriting, experiencing issues such as poor letter formation, inconsistent sizing and spacing, and illegible writing. These challenges can hinder their ability to convey ideas effectively and result in frustration and avoidance of writing tasks.

Spelling and grammar difficulties: Children with writing disabilities may have difficulties with spelling and grammar rules. They may struggle to recognize and apply appropriate spelling patterns, resulting in frequent errors. Additionally, challenges with grammar, such as sentence structure and punctuation, can further hinder their ability to communicate effectively through writing.

Slow writing speed: Many children with writing disabilities experience slow writing speed. This slow pace can affect their ability to complete written assignments within allocated time frames, causing anxiety and stress. It may also impact their engagement in classroom activities, as they struggle to keep up with their peers.

Interventions for Supporting Children with Writing Disabilities:
Multisensory approaches: Multisensory techniques engage multiple senses simultaneously, enhancing learning and memory. Teachers can incorporate activities that involve tactile, visual, and auditory modalities to reinforce letter formation, spelling, and sentence structure. For example, using sandpaper letters, kinesthetic movements, and auditory mnemonics can help children internalize the mechanics of writing.

Assistive technology: Assistive technology tools, such as word prediction software, speech-to-text applications, and specialized keyboards, can assist children with writing disabilities in overcoming their challenges. These tools can alleviate difficulties related to handwriting, spelling, and slow writing speed, allowing children to focus on the content of their writing.

Individualized instruction: Providing individualized instruction tailored to the specific needs of each child is crucial. Teachers can assess and identify the particular areas of difficulty for each child and develop targeted interventions. This may involve additional practice, scaffolded support, and opportunities for guided practice and feedback.

Collaborative partnerships: Collaborating with parents, special education professionals, and other relevant stakeholders is vital in supporting children with writing disabilities. Sharing information, strategies, and progress updates can help create a consistent support system both at school and home, fostering a cohesive and comprehensive approach to intervention.

Conclusion: Writing disabilities in young children present significant challenges that can hinder their academic progress and emotional well-being. By understanding these difficulties and implementing appropriate interventions, we can provide the necessary support to help these children overcome their writing challenges. By employing multisensory approaches, utilizing assistive technology, offering individualized instruction, and fostering collaborative partnerships, we can empower young children with writing disabilities to develop their writing skills, boost their confidence, and unlock their potential for successful communication and self-expression.